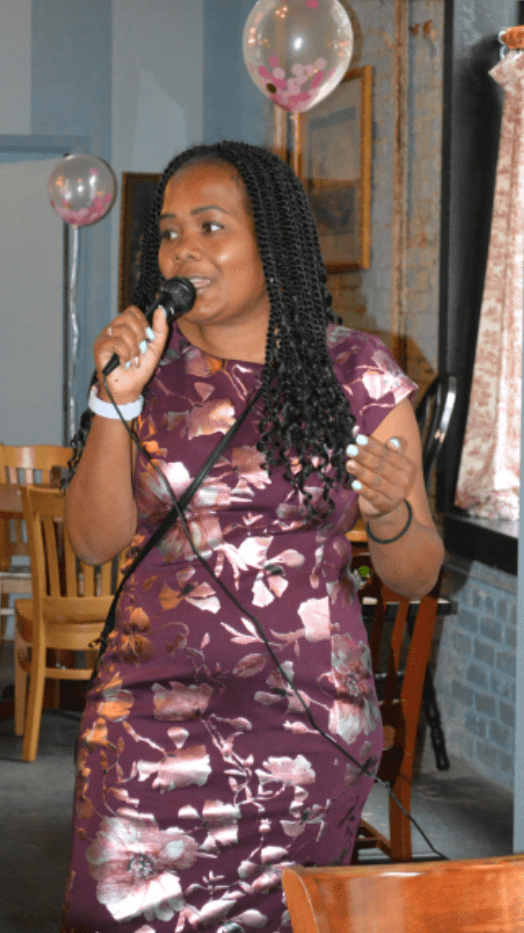 Meet our Executive Director
Shacole A. Pearman, originally from San Diego, moved to Atlanta to pursue her education at Clark Atlanta University where she earned a degree in Speech Communications. She began public speaking at an early age from hosting large events to speaking at conferences. In addition, Shacole has been a member of Gamma Sigma Sigma National Service Sorority and was active in the Speech and Debate team in college. Shacole worked in the Parks and Recreation field for more than ten years, which presented several opportunities for her to use her public speaking skills. While in the Recreation field, she completed Leadership training through the state Parks and Recreation Association. Shacole is a regular speaker at conferences where she delivers presentations on mentoring, team building, and program management.
For the last 15 years Shacole has spent her time teaching little girls basic public speaking skills. In 2005 Shacole created a girls mentoring program under the name Hello Can You Hear Me. Shacole was able to pilot this program at YMCA's and Boys and Girls Club's. While with the Clayton County Parks and Recreation the program took on a new name and a dance component was added. The program was successful and Shacole mentored over 200 girls in her time with Clayton County. She taught girls etiquette, photography, the importance of giving back and more. The opportunity came to expand the program beyond Clayton County and Shacole did just that. Shacole believes her purpose is motivate and encourage young girls and teach them to always remain positive.
Girls Aiming Towards Positivity is a unique mentoring program for girls that teaches girls to be positive through leadership, team building, public speaking and confidence building activities. The curriculum is developed 3 methods. 1. Parent Survey 2. Girls feedback/ business meeting 3. Program Director Observation. Essentially core values that taught at home are reinforced. Respect, self-love and remaining positive. This program gives girls a voice and teaches them steps to be confident. Activities team building, arts and crafts, no bake cooking class and more.
In her free time Shacole enjoys mentoring, traveling and collecting socks. Shacole's favorite quote is "Never let anyone dull your sparkle".
For information on how to book Shacole at your next event, staff training or conference please send an email to shacoleapearman@gmail.com